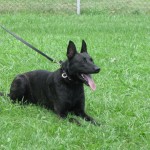 Our goal is to provide law enforcement with the best dual purpose or single purpose canines available.  Our patrol/narcotic K9s or single purpose narcotic K9s are trained to meet the needs of each police agency.  Tracking is included in all our dual purpose canines.  We produce dogs that are highly driven, social and possess excellent character.
We also offer highly trained German Shepherds, Dutch Shepherds, Belgian & Dutch Malinois for personal or home protection .  There is an ever growing demand for quality personal and home protection canines that can fit into family environments that can deter intruders and protect their families.  In addition to these breeds we have experience in training other working breeds for personal or home protection.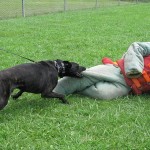 Our German Shepherds come from some of the most sought after Czech, East German and West German working lines.  Our Dutch Shepherds and Malinois come from some of the strongest KNPV lines available.
Contact us for additional information on our dogs and puppies for sale.